Book Tickets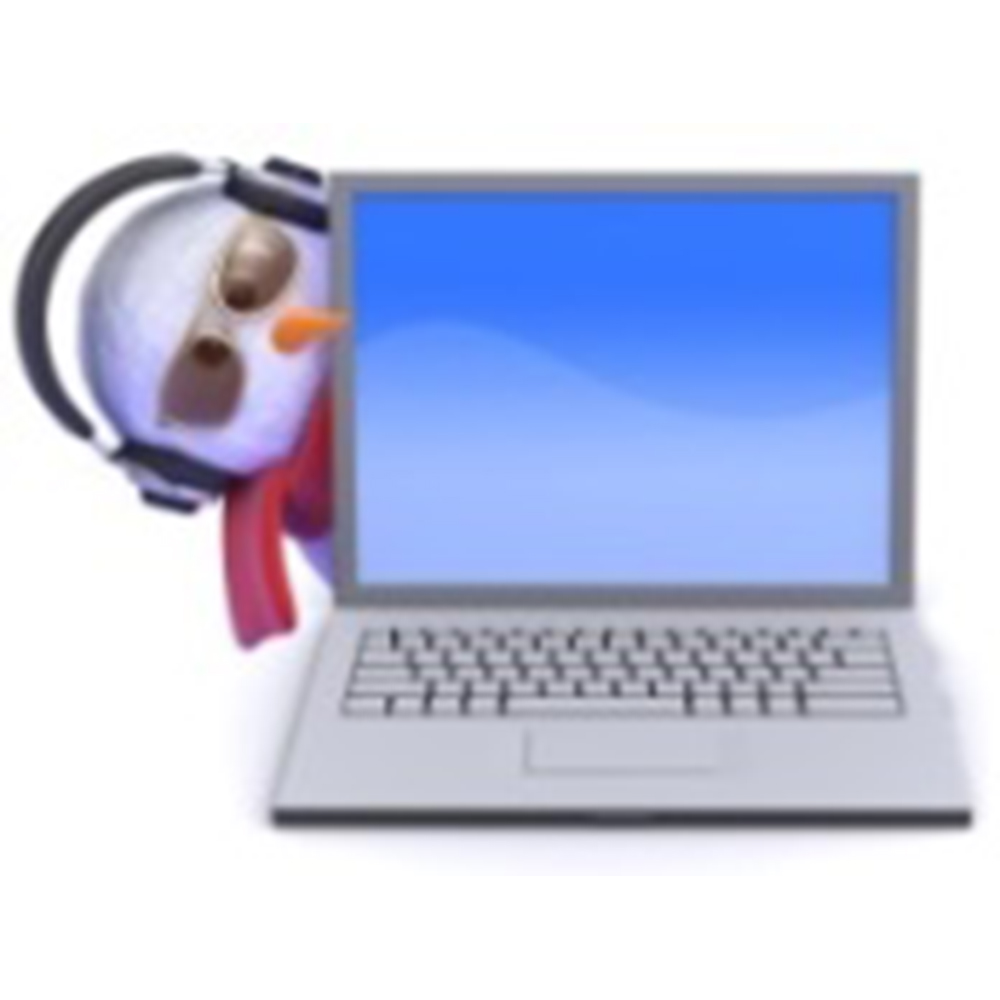 Kidderminster Rose Young People's Theatre JUNIOR GROUP Presents...SCREEN TIME! Written by Helen Timmins. Sam Brewster is an adventurous 10 year old girl. She loves being outdoors, on her rollerskates, her skateboard, her bike, her heeleys - anything with wheels basically. Her Mum and Dad on the other hand are tied to their laptops and their smart phones, anything with a screen and an internet connection. Both parents work all hours to give Sam the things that they never had but all she really wants is for her Mum and Dad to spend time with her doing the things that she loves. So, one day, when school is unexpectedly closed due to snow, she decides to teach her Mum and Dad a lesson. Suitable for Age 5+ Saturday 25th & Sunday 26th March 7.30pm Tickets £10
Back in 2009, Jonny Miller, Chris Lloyd, Peter Anderson and Keith Buck began a labour of love. Now in 2017 with the release of their critically acclaimed studio and 'LIVE' acoustic albums, 'Talon - The Acoustic Collection', has to their amazement, taken on a life of its own. This year the show will once again be touring, and if you have not seen this show before then you are in for a real treat. Sat on bar stools and armed with no more than their trademark four part vocal harmony, acoustic instruments and laid back banter, Talon will leave you spellbound. Come and experience the other side of Talon as they perform a wide and varied selection of their own arrangements of contemporary acoustic classics.
---
"Essential listening if you appreciate great musicianship, major label production standards and the tightest harmonies you will hear this side of Crosby, Stills & Nash"
'MAVERICK' (The UK's Leading Country Music Magazine)
* * * * *
www.talonmusic.co.uk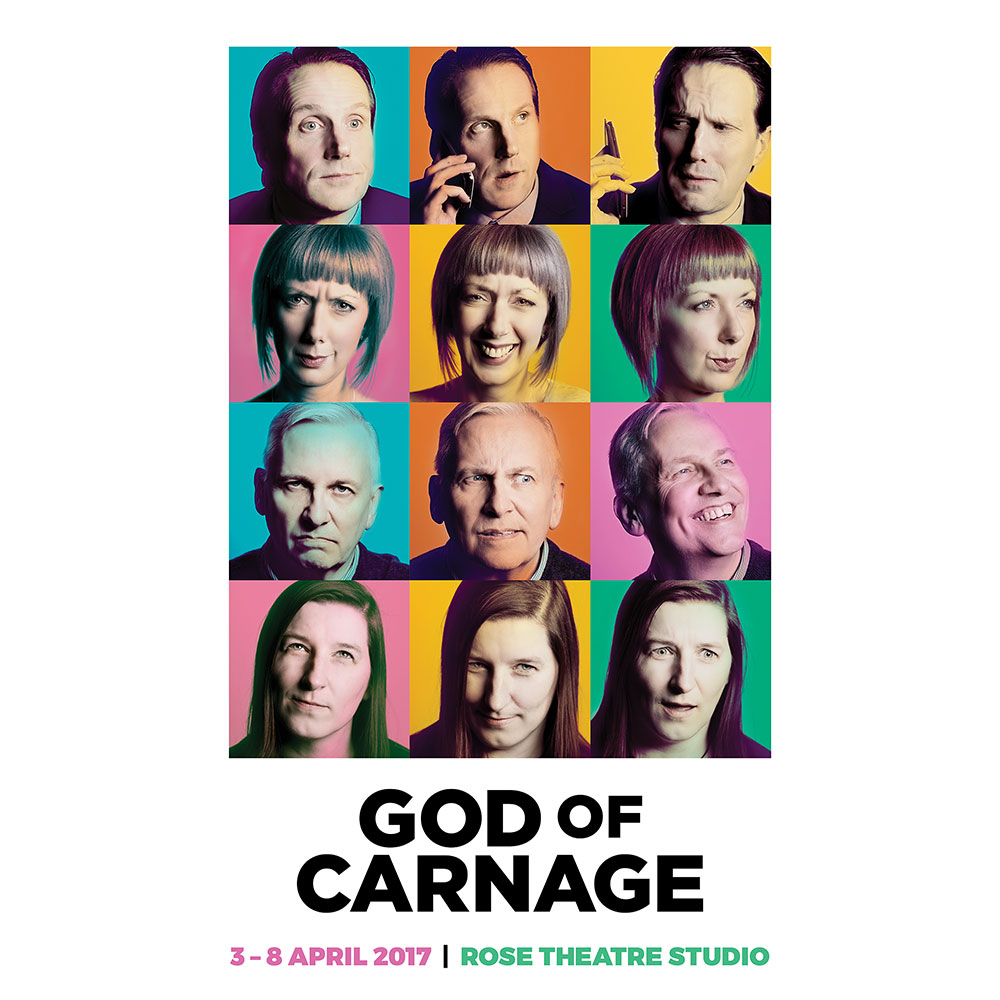 Nonentities stage a modern "comedy of manners" - without the manners!
What happens when two sets of modern parents meet up to deal in an "adult and civilised way" with playground violence and resulting injury, between their children?
In Yasmina Reza's brilliant and successful "sharp-edged" new comedy, THE GOD OF CARNAGE, translated by Christopher Hampton, the pose of urban sophistication quickly descends into bickering, name-calling, tantrums and tears before bed. In the bitter rows which result, it becomes clear that whilst boys will be boys, adults are usually worse - much worse! And that's before they get the rum bottle out!
As in her earlier play Art, also previously staged by the Nonentities, the author deals with deep feelings and ideas in beautifully constructed, but strong and sometimes "very adult" language, and whilst the laughs come frequently, there is also much to think about, as the pretensions and problems with modern life are ruthlessly exposed.
THE GOD OF CARNAGE presented by The Nonentities and staged without an interval as is the author's intention, is the next event in the Rose Theatre Studio, and opens on Monday 3rd April, and runs until Saturday 8th April at 7.30pm each evening. Tickets are available now, price £9.50 on Monday, £11.00 on Tuesday - Thursday and £11.50 on Friday and Saturday from the Box Office 01562 743745, or www.rosetheatre.co.uk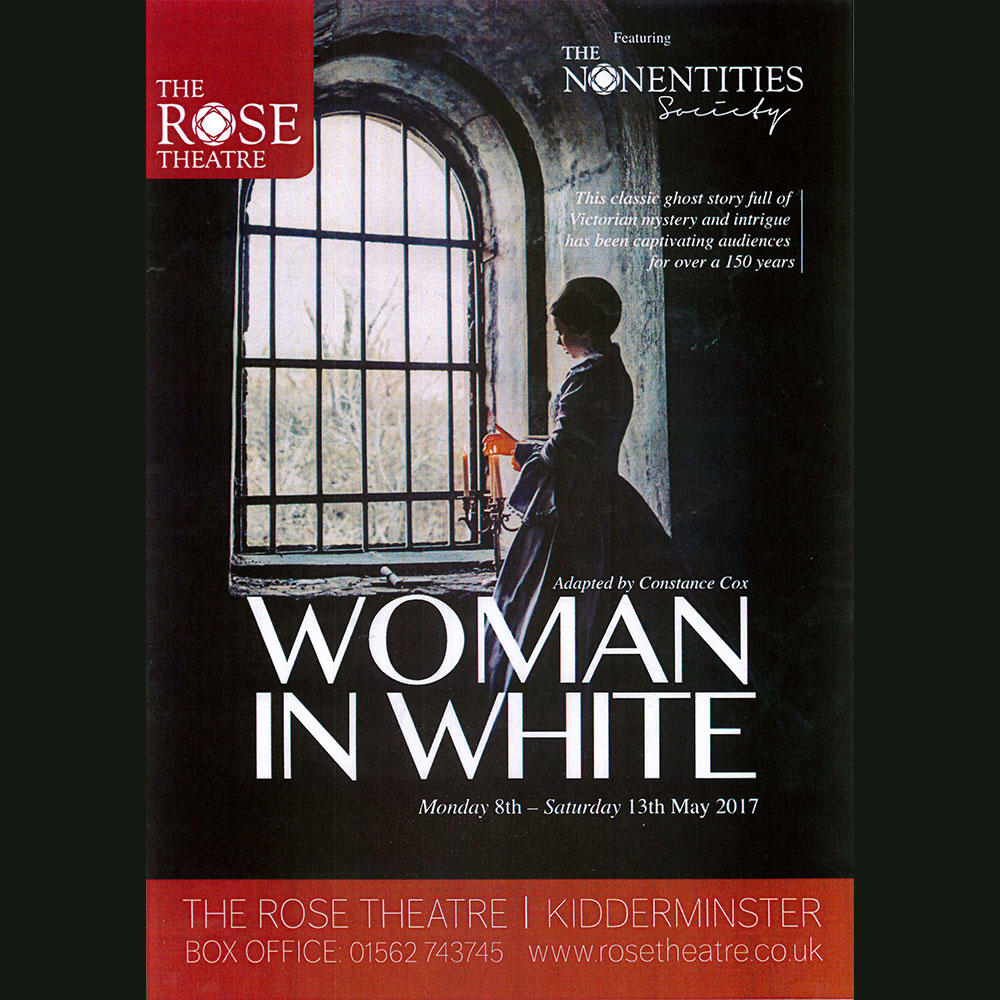 Adapted by Constance Cox from Wilkie Collins' 1860 novel, the play centres on Sir Percival Glyde, who is being hounded for money by the sinister Count Fosco. Marriage to the heiress Laura Fairlie seems his only option. But a threat to his reputation posed by Anne Catherick and his desperation to secure the money only add to his woes. Kidnapping, insanity, forgery and seduction abound aplenty in this classic reworking of the text. A wonderful slice of Victoriana mystery and intrigue.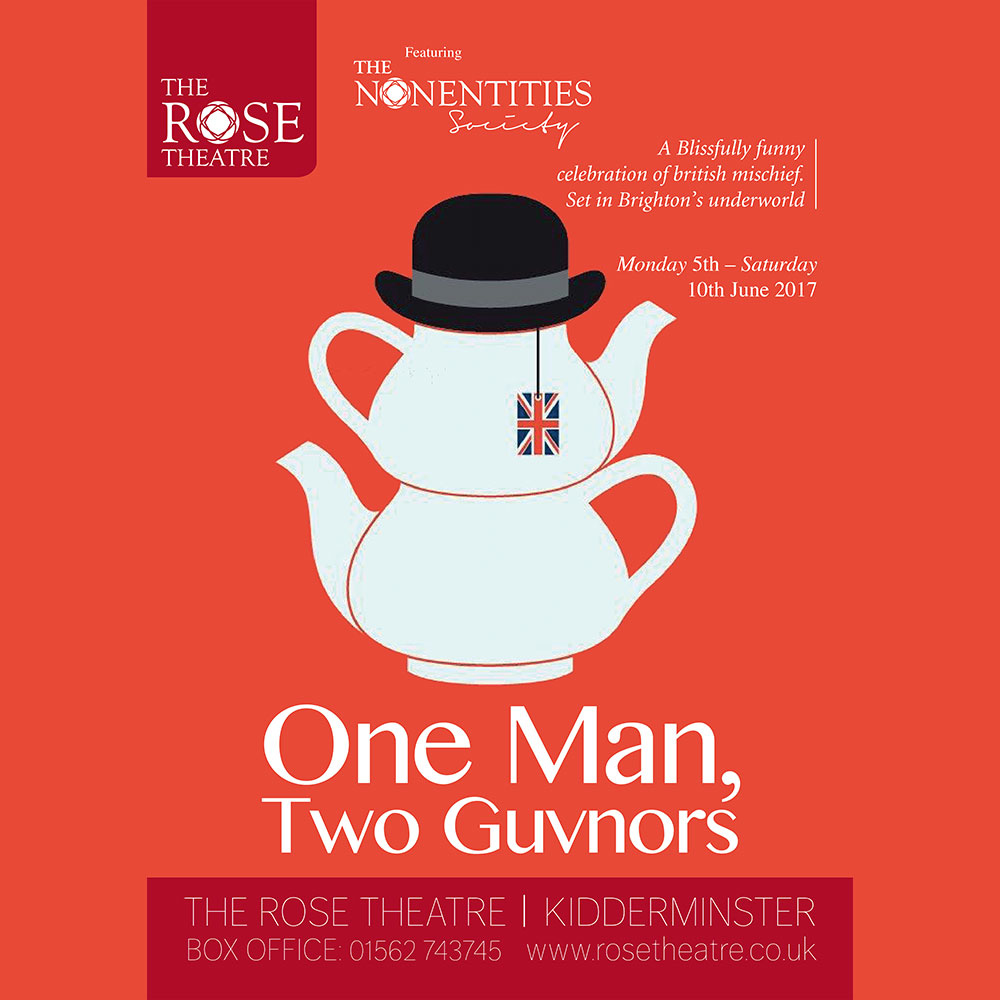 This modern and much acclaimed classic follows unemployed skiffle band member Francis Henshall, who takes a job as minder to East End hood Roscoe Crabbe. Unbeknown to Francis, "Roscoe" is really Rachel, (the twin sister of Roscoe) in disguise. To make matters more complicated, the real Roscoe was murdered by Stanley Stubbers…Rachel's boyfriend ! Francis also gets a job with Stanley, who is hiding from the police and waiting to be reunited with Rachel. To prevent discovery, Francis must keep his two guvnors apart…… Simple. "A glorious mix of verbal and physical comedy" : The Guardian Winner of Best Play at the Evening Standard Theatre Awards 2011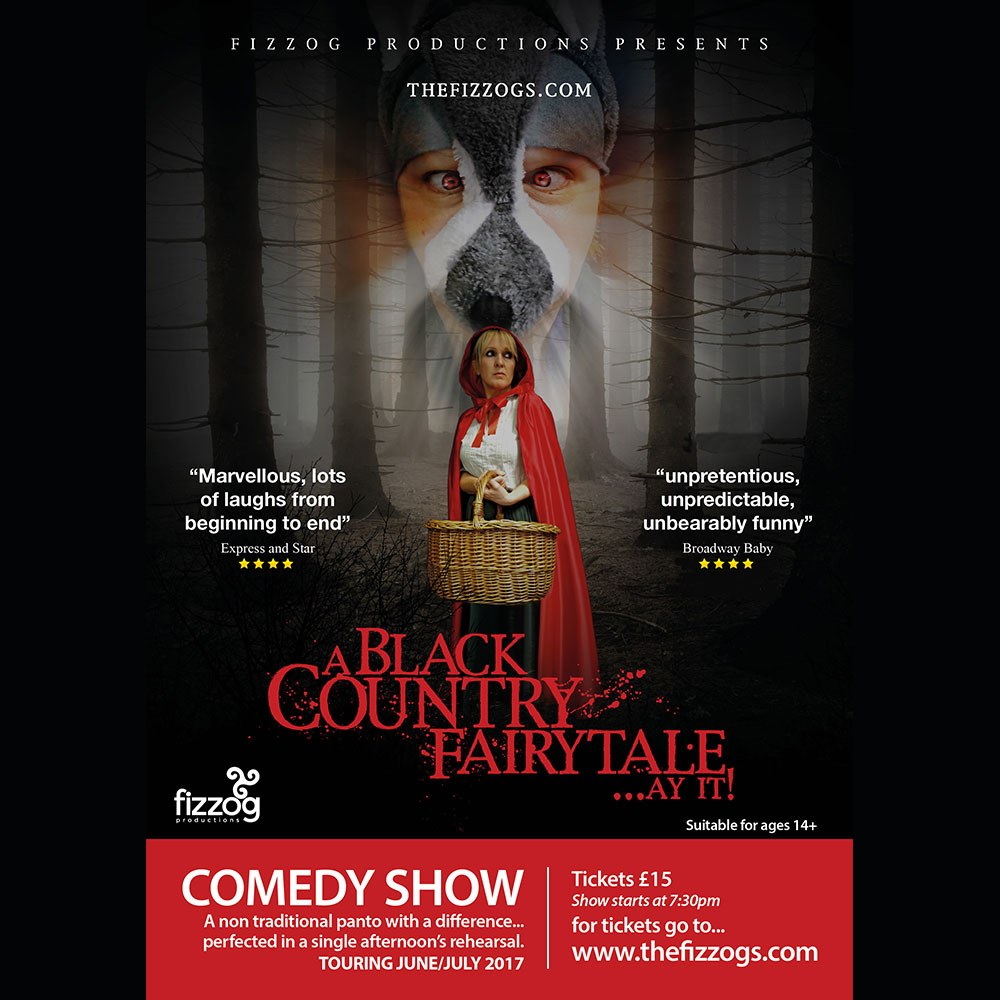 From the people who brought you '50 Shades of Fizzog', 'Freezin' and 'Suck it & See' and the creators of Internet Sensations The Dancing Grannies with over 300 million views world wide. They bring you yet another non-traditional tale of fantasy set in 1910 and perfected in a single afternoon's rehearsal! Not one, not two, but a few fairytale's interwoven, with an added Black Country twist to spice things up a bit. Cos lets face it, every fairy needs a tale.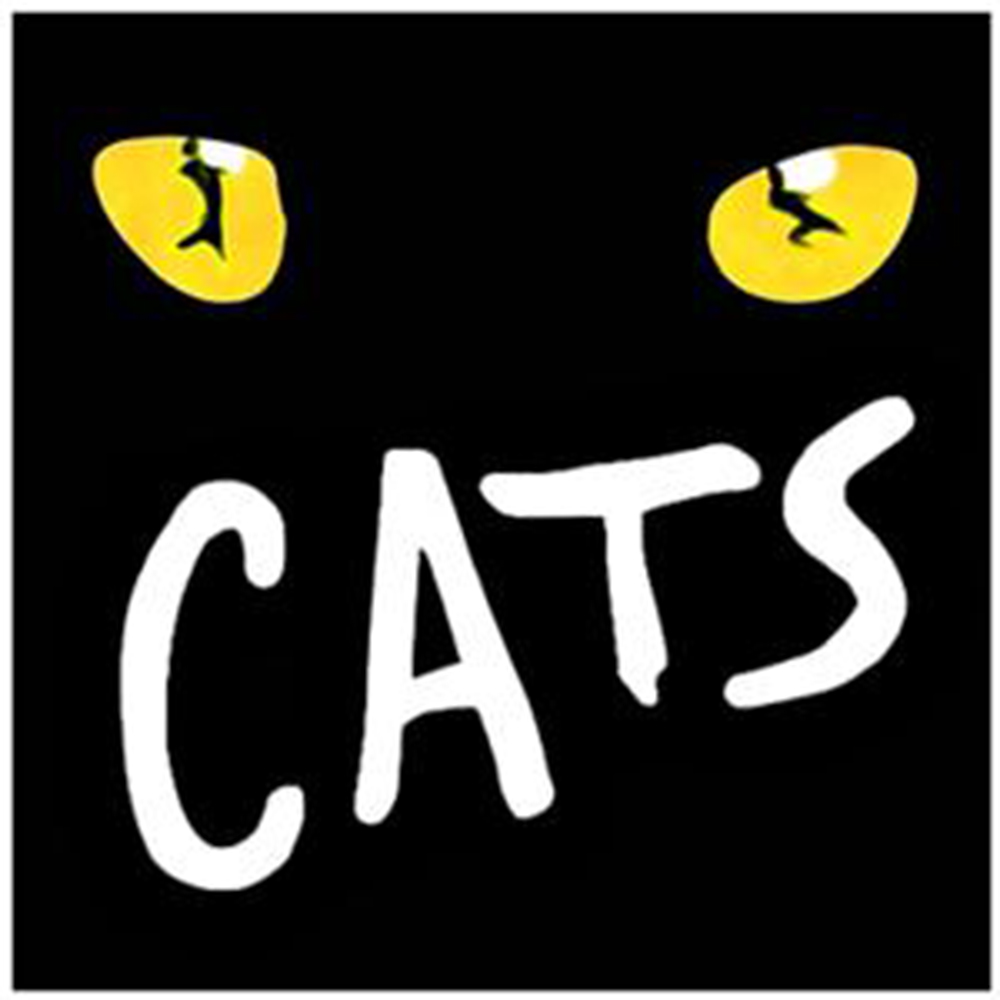 CATS A Youth Group production by arrangement with The Really Useful Group Ltd. KODYS – Main House (A) Based on T. S. Eliot's Old Possum's Book of Practical Cats, the show is set amongst a larger- than-life junkyard playground and is alive with our favourite feline characters including Rum Tum Tugger, Mr. Mistoffelees, Macavity, Jennyanydots, Old Deuteronomy, Grizabella and Skimbleshanks. The Jellicle Cats come out to play on one special night of the year – the night of the Jellicle Ball. One by one they tell their stories for the amusement of Old Deuteronomy, their wise and benevolent leader, who must choose one of the Cats to ascend to The Heaviside Layer and be reborn into a whole new Jellicle life. Music by Andrew Lloyd Webber based on 'Old Possum's Book Of Practical Cats' by T.S. Eliot. Orchestrations by David Cullen & Andrew Lloyd Webber Original production by Cameron Mackintosh Ltd. and The Really Useful Group Ltd. Curtain up 7.30pm Matinee 2.30pm £ Tickets Matinee & Thursday – £11.00 All other performances – £12.00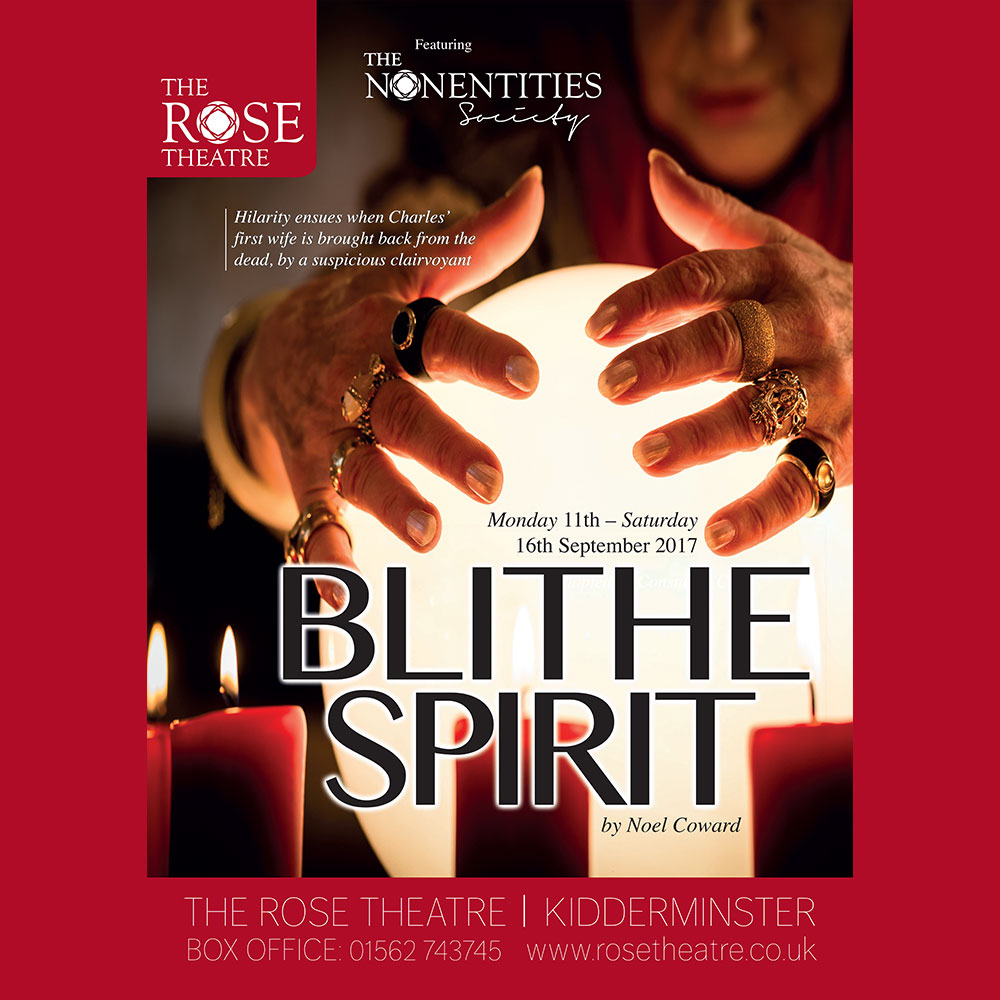 In 2017 the Nonentites celebrate their 80th birthday –and to mark this marvellous milestone each play in the 2017-2018 season will feature a play from each decade the Nonentities have been performing. We kick off the new 'decades' season with the classic supernatural comedy 'Blithe Spirit' by Noel Coward. Written in 1941, it remained the longest running comedy in British theatre for three decades. "Blithe Spirit" revolves around Charles, an author, who is planning a séance as research for his new book. He invites an eccentric medium, Madam Arcati, into his home, intending to expose her as a fraud. To witness this event, Charles and his second wife, Ruth, invite the sceptical Dr. Bradman and his anxious-to-believe wife, Violet. When, in the course of the seance, Madam Arcati mistakenly summons Charles' first wife, Elvira, back from the beyond, things get thoroughly out of hand with hilarious results!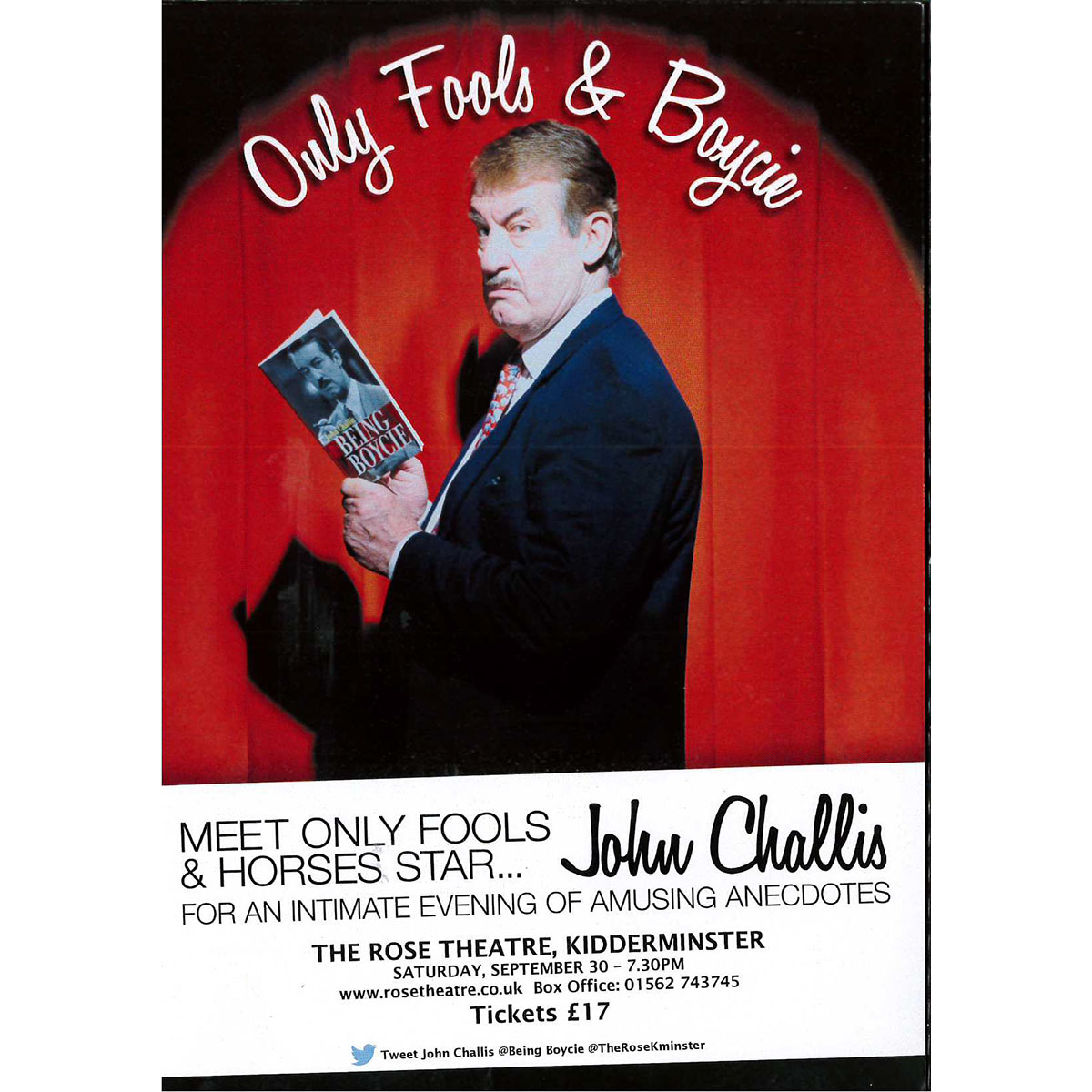 Enjoy an evening with John Challis , one of the nation's greatest comedy actors, best known as Boycie in BBC1's Only Fools and Horses. In this one-off show the national treasure will reveal secrets from the set with stories and anecdotes from his dazzling career.

Having worked with some of the biggest names in show business, he'll be spilling the beans about Only Fools and Horses co-stars like Sir David Jason and Nicholas Lyndhurst and friends and fellow performers including The Beatles, The Rolling Stones, Oliver Reed and George Best. He'll also recall tales from his time in Dr Who, Coronation Street and other TV classics.